Communications Laboratory Staff
---
The Laboratory was staffed by a team of 12 people, most of whom are qualified professional engineers or technical officers. Staff numbers are dwindling at present as the facility is de-commissioned and staff transfer or leave to other jobs.
The staff members at the laboratory have a wide range of background experience in broadcasting and electronic communications ranging across installation, maintenance, planning, standards development, prototype design and construction.
The staff were supported by extensive computer facilities for circuit design and analysis that includes capability to design,layout and produce printed circuit boards including surface mount components and microwave circuits.
Director Communications Facility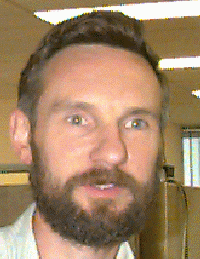 <!A HREF="mailto:keithm@happy.dcita.gov.au">Keith Malcolm<!/A>
(62 years) 8th December 1948 - 13th October 2011
Keith managed the day to day operations at the Communications Laboratory keeping the crew in work and at work.
Keith worked on the technology policy aspects of Digital TV (DTV), Digital Audio Broadcasting (DAB) and the study of RF exposure issues.
Keith was a keen railway modeler at OO scale and 12" to the foot scale. He was involved in the ACT Division of the Australian Railway Historical Society, a qualified Steam Locomotive fireman, woodworker, metal worker and general home handyman. He was a rather inactive Amateur Radio Operator (VK3ZKM, VK1ZKM & VK1KM), more interested in construction than communication.
Valediction for Keith Malcolm that Murray Delahoy gave at his Funeral.
Although Keith worked for a number of organisations I want to focus on his work in the broadcasting area, and especially his time at the Communications Laboratory.

Keith's work traversed the entire broadcast spectrum. At different times he was involved in basic research, planning and the implementation design of broadcast systems. He covered the full gamut of broadcasting systems including MF AM radio, Short wave radio, FM radio, terrestrial television and satellite television broadcasting.

During his career Keith had strong working relationships with people that I saw as industry leaders or personal mentors. Those relationships were grounded in mutual regard, but always there was a high respect for Keith's ability as an engineer and a clear thinker.

The people that come to mind immediately include Max Pearce, Ian Waters, Vic Jones, Alan Hayes, Peter Stackpole, Alan Garner and Robin Blair. But as well as people in the government sector, Keith also worked closely with Dick Barton the former engineering director at FACTS, and on the international stage with Stan Baron from NBC in the US and Terry Long from the former IBA in the UK in the Task Group that did the standardization work on digital TV within the International Telecommunications Union in the late 1990s.

From the late 1980s to the late 1990s Keith was my boss at the Communications Laboratory. The lab was a strange but wonderful institution. It provided radiocommunications and broadcasting technology assessment and advice for government, but at a difficult time when the government was in the throes of privatizing and shifting its involvement in broadcasting infrastructure provision to the private sector.

The people that worked in the Lab were an interesting bunch. They were very bright, at times cynical, but when pointed at a worthwhile task they were very dedicated and task-focused and achieved some innovative and remarkable work. Even 15 years later I still find that we refer back to some of the reports the Lab produced. The Lab did a lot of fairly ground breaking work during the early days of satellite broadcasting in Australia, it did seminal work on digital audio broadcasting, it investigated video coding performance at a time when compressing standard definition television into 34 Mbit/s seemed like a stretch too far. That work led to a period in the mid 1990s when the Lab became heavily involved in an industry-wide process that assessed competing European and US digital television systems for use in Australia. The Lab did most of the measurement and assessment work that eventually led to the decision on the digital television system that we use today… and which those that are working in broadcasting are still working to fully roll-out!

But this didn't happen by pure accident or good luck. Keith was a very competent engineer who knew his stuff but was also able to ask hard questions and challenge accepted wisdoms. I recall a paper he wrote that shifted thinking on the accepted logic of a digital radio system based on a hybrid satellite-terrestrial digital radio system in L-Band. Although it was a bit before my time, I believe Keith also helped do something similar with the FM radio system a decade or so earlier.

As I mentioned the Lab was inhabited by a diverse range of clever, unconventional people that were a long way from the standard public-servant template. As a manager, perhaps cat-herder might be a better term, Keith had the experience and good judgement to guide the general direction of the research effort, and the technical knowledge to stimulate and challenge his staff. But he also had the good sense to leave enough room for his staff to be creative and to do innovative things.

The Lab provided a wonderful hands-on training into practical aspects of many broadcast and radiocommunications technologies. I'm sure that legacy of that practical training is still paying benefits to the ACMA, if not to the Australian broadcasting and radiocommunications industry.

So while we have all been saddened by Keith's passing, we should also remember the major contribution that Keith made to the broadcasting systems we are using today and to the career development of quite a few practitioners that have worked on the planning and implementation of those systems.

Farewell and Thank you Keith,

Murray Delahoy
21 October 2011




Satellite & ITU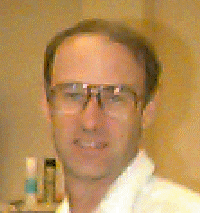 <!A HREF="mailto:murrayd@happy.emu.id.au">Murray Delahoy<!/A>
Murray used to lead the Television and Telecommunications section within the laboratory, however after a stint working for the International Telecommunications Union (ITU) he has now joined the ACA.
The primary focus of Murray s work at the ITU and ACA has been the Broadcasting Satellite Plan.
While working at the lab in 1995 Murray received the Federation of Australian Commercial Television Stations (FACTS) Paul Marlan award "in recognition of his outstanding contribution to the development of television in the introduction of digital technology". This was the first time this award had been presented to someone outside the core FACTS membership.
Digital Video & Television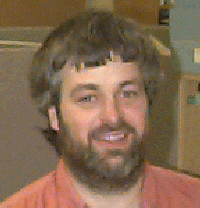 Neil Pickford
Bachelor Engineering (Electrical & Electronic) 1985, Swinburne Institute of Technology.
Active in research associated with Television transmission and distribution technology. Currently working on High Definition Digital Television.
Neil also maintains the Laboratory Television Studio area as well as the Laboratory Building Systems.
Neil is an Amateur Radio Operator VK1KNP and a WIA VK1 Division accredited examiner for Amateur Radio. Other interests include Scouting (Bethungra Rovers - Rover Advisor), Baden Powell Guild (Guildmaster), Zone 3, Fox Hunting, Abseiling & Scuba Diving.
I have a home page at this site.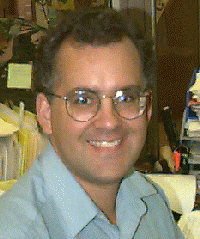 <!A HREF="mailto:rayt@happy.dcita.gov.au">Ray Treloar<!/A>
Bachelor Engineering (Electrical) 1984, Darling Downs Institute of Advanced Education, Toowoomba, QLD.
Ray is involved in the investigation and development of Digital Video Broadcasting Standards for Australia. He has recently taken up a position with the ABA working on Digital Television planning.
He is was investigating the merits of interlaced and progressive scanning systems including the translation between different scanning options for digital video systems.
Ray has a keen interest in playing Cricket, Tennis and reading books. He returned from Edinburgh Scotland in 1998 where he lived for two and a half years since mid 1995.
Digital Audio Broadcasting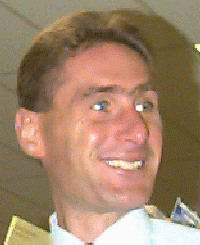 Ennio Ravanello
Ennio has been project manager at the Laboratory for Digital Radio Systems. Ennio will be shortly taking up a position at the ABA.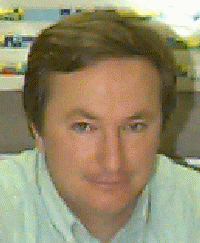 Steve Forst
Bachelor of Engineering (Electrical) 1985, University of Woolongong.
Grad Dip Management Sciences 1993, University of Canberra.
Steve was part of the Sound Broadcasting study section of the Laboratory and worked on Digital Radio Broadcasting (DRB). He has completed the initial terrestrial and satellite trials of the Eureka 147 DAB system in Australia. Steve recently transferred to the ACA.
Steve is interested in Bushwalking and Gardening.
Administrative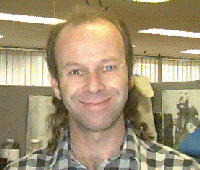 Steve Coltman
Steve is the laboratory administrative clerk and looks after laboratory purchasing, travel, printing and general office administration.
Director Technology Assessment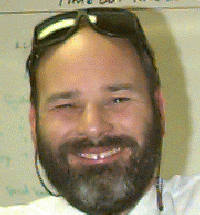 Max Pearce

Assessment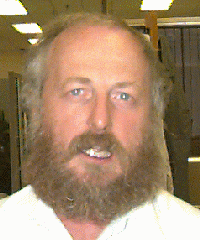 <!A HREF="mailto:johnz@happy.dcita.gov.au"> John Zmood <!/A>
B Sc (Hons) Melbourne University,
PhD (Physics) RAAF Academy,
B Ed Victorian State College.
As part of the assessment section John carries out evaluation of the social and policy influences arising from the structural aspects of communication technology.
He is currently investigating how users interact with web-sites and other Internet tools.
John has interests in voluntary community service through St John Ambulance Australia, Flying light aircraft, Mountaineering and Bushwalking. John is also an Amateur (VK1ZAU)
Manager Technical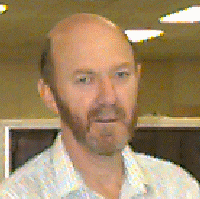 Ian Waters
Ian manages the main laboratory technical facility and coordinated the work of the following technical staff.
Recently Ian has been involved in developing techniques for helicopter based field surveys to determine the performance of broadcast antenna systems. Ian is interested in sailing and boats.
Information & Network Technologies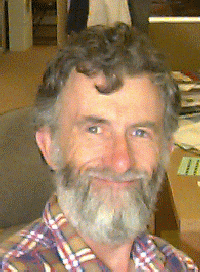 <!A HREF="mailto:mauried@happy.dcita.gov.au">Maurie Daly<!/A>
As a Senior Technical Officer Maurie carries out investigations mainly in the telecommunications area.
At present Maurie is working on Satellite Internet and the provision of Rural and Regional Internet Access.
Maurie maintains most of the Lab computer systems and is somewhat of a guru in this area.
Maurie is an amateur VK1MD, A Train Fan, A Folk Musician, Blue Grass Music Fan, A Motorcyclist and likes Aerobics.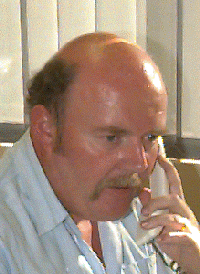 <!A HREF="mailto:iana@happy.dcita.gov.au">Ian Anderson<!/A>
Associate Diploma Communications & Electronics Preston Tech College 1976.
TVOCP 1982, RMIT.
As a Technical officer at the Lab, Ian carries out Field work and the construction of Laboratory projects.
Ian also Maintains the Laboratory Technical Equipment Asset Management System (TEAMS)
Audio, Video, RF & Microwave Maintenance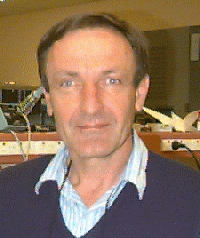 <!A HREF="mailto:momchilo@happy.dcita.gov.au">Momcilo Obradovich<!/A>
Bachelor of Engineering (Electronics & Communication) 1965, Belgrade University
As a Technical officer in the lab he supported the hardware implementation of laboratory projects.
Momcilo is currently working for SOCOG implementing commentary systems for the Broadcast of the Sydney Olympics (2000). Previously he was working on Digital Audio Broadcasting (DAB) and automated helicopter based surveying techniques. He has constructed the L-Band amplifiers which are currently servicing the Canberra region providing DAB.
Momcilo excels at repairing the un-repairable and resurrecting all manner of mechanical and electronic devices. He plays Tennis, and enjoys hand spear fishing.
Overseas Representatives
None at present
---
Return to Lab Home Page
For more information about the Communications Laboratory, contact web@happy.emu.id.au
---
Copyright © Commonwealth of Australia 2000 · Last update: 24 October 2011
This page is located at http://happy.emu.id.au/lab/info/cast.htm